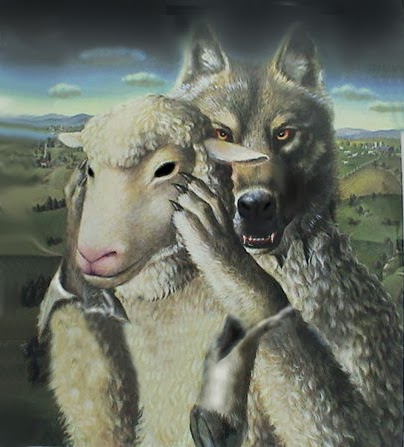 These wolves preying on the Body of Christ truly disgust and infuriate me! These wicked false teachers live lavish millionaire lifestyles off the backs of poor people hoping for healing or financial prosperity. So much greed! They have their riches now, but when they die they will surely face the fires of Hell!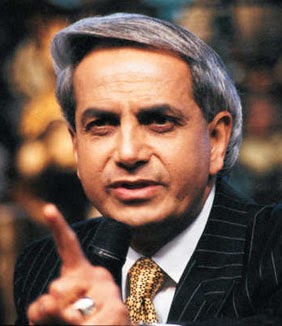 These false teachers follow the Word of Faith movement and push what is called the prosperity gospel. It is a false gospel of greed and materialism. Word of Faith adherents believe if you believe in something you can speak it into existence such as a new car or a fancy home. It is nonsense and totally unScriptural.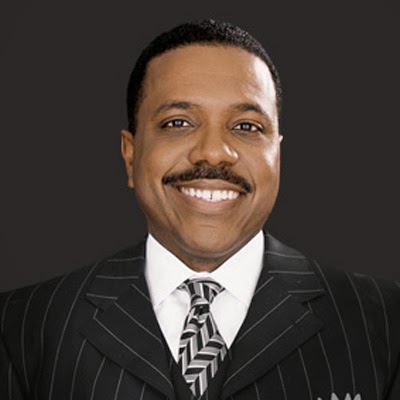 Christians need to stop watching them on TV, stop supporting their "ministry" and have nothing to do with them. Kenneth Copeland, Creflo Dollar, Eddie Long, Benny Hinn, Joyce Meyer, Paula White, and all the rest of them make me absolutely sick!
Here are some verses of Scripture to consider:
Romans 16:17-18 ESV
I appeal to you, brothers, to watch out for those who cause divisions and create obstacles contrary to the doctrine that you have been taught; avoid them. For such persons do not serve our Lord Christ, but their own appetites, and by smooth talk and flattery they deceive the hearts of the naive.

1 John 4:1 ESV
Beloved, do not believe every spirit, but test the spirits to see whether they are from God, for many false prophets have gone out into the world.

Matthew 7:15-20 ESV
Beware of false prophets, who come to you in sheep's clothing but inwardly are ravenous wolves. You will recognize them by their fruits. Are grapes gathered from thornbushes, or figs from thistles? So, every healthy tree bears good fruit, but the diseased tree bears bad fruit. A healthy tree cannot bear bad fruit, nor can a diseased tree bear good fruit. Every tree that does not bear good fruit is cut down and thrown into the fire.

2 John 1:10-11 ESV
If anyone comes to you and does not bring this teaching, do not receive him into your house or give him any greeting, for whoever greets him takes part in his wicked works.

John 7:24 ESV
Do not judge by appearances, but judge with right judgment.

2 Timothy 4:3-4 ESV
For the time is coming when people will not endure sound teaching, but having itching ears they will accumulate for themselves teachers to suit their own passions, and will turn away from listening to the truth and wander off into myths.

2 Peter 2:1-22 ESV
But false prophets also arose among the people, just as there will be false teachers among you, who will secretly bring in destructive heresies, even denying the Master who bought them, bringing upon themselves swift destruction. And many will follow their sensuality, and because of them the way of truth will be blasphemed. And in their greed they will exploit you with false words. Their condemnation from long ago is not idle, and their destruction is not asleep. For if God did not spare angels when they sinned, but cast them into hell and committed them to chains of gloomy darkness to be kept until the judgment; if he did not spare the ancient world, but preserved Noah, a herald of righteousness, with seven others, when he brought a flood upon the world of the ungodly;

Colossians 2:8 ESV
See to it that no one takes you captive by philosophy and empty deceit, according to human tradition, according to the elemental spirits of the world, and not according to Christ.

Galatians 1:6-9 ESV
I am astonished that you are so quickly deserting him who called you in the grace of Christ and are turning to a different gospel— not that there is another one, but there are some who trouble you and want to distort the gospel of Christ. But even if we or an angel from heaven should preach to you a gospel contrary to the one we preached to you, let him be accursed. As we have said before, so now I say again: If anyone is preaching to you a gospel contrary to the one you received, let him be accursed.

2 Corinthians 11:13-15 ESV
For such men are false apostles, deceitful workmen, disguising themselves as apostles of Christ. And no wonder, for even Satan disguises himself as an angel of light. So it is no surprise if his servants, also, disguise themselves as servants of righteousness. Their end will correspond to their deeds.

1 Timothy 5:20 ESV
As for those who persist in sin, rebuke them in the presence of all, so that the rest may stand in fear.

Matthew 7:21-23 ESV
"Not everyone who says to me, 'Lord, Lord,' will enter the kingdom of heaven, but the one who does the will of my Father who is in heaven. On that day many will say to me, 'Lord, Lord, did we not prophesy in your name, and cast out demons in your name, and do many mighty works in your name?' And then will I declare to them, 'I never knew you; depart from me, you workers of lawlessness.'

1 Thessalonians 5:21 ESV
But test everything; hold fast what is good.

2 Timothy 3:5 ESV
Having the appearance of godliness, but denying its power. Avoid such people.

Matthew 24:24 ESV
For false christs and false prophets will arise and perform great signs and wonders, so as to lead astray, if possible, even the elect.