He is risen!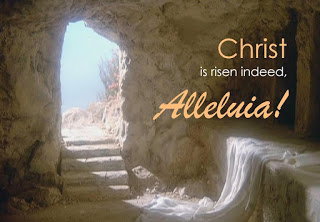 At Calvary Christ suffered and bore our sin
The most holy propitiation
This sinless Man who was divine
He alone paid the price for our transgressions, this eternal Vine
At 3pm His work was done and He commended up His spirit
"Eloi, Eloi, lama sabachthani", you can hear it
Christ laid in the grave, but He was not done
For with His resurrection our salvation was won
The God Man conquered Death and Satan for all time
So repent and believe! Thus ends my rhyme.