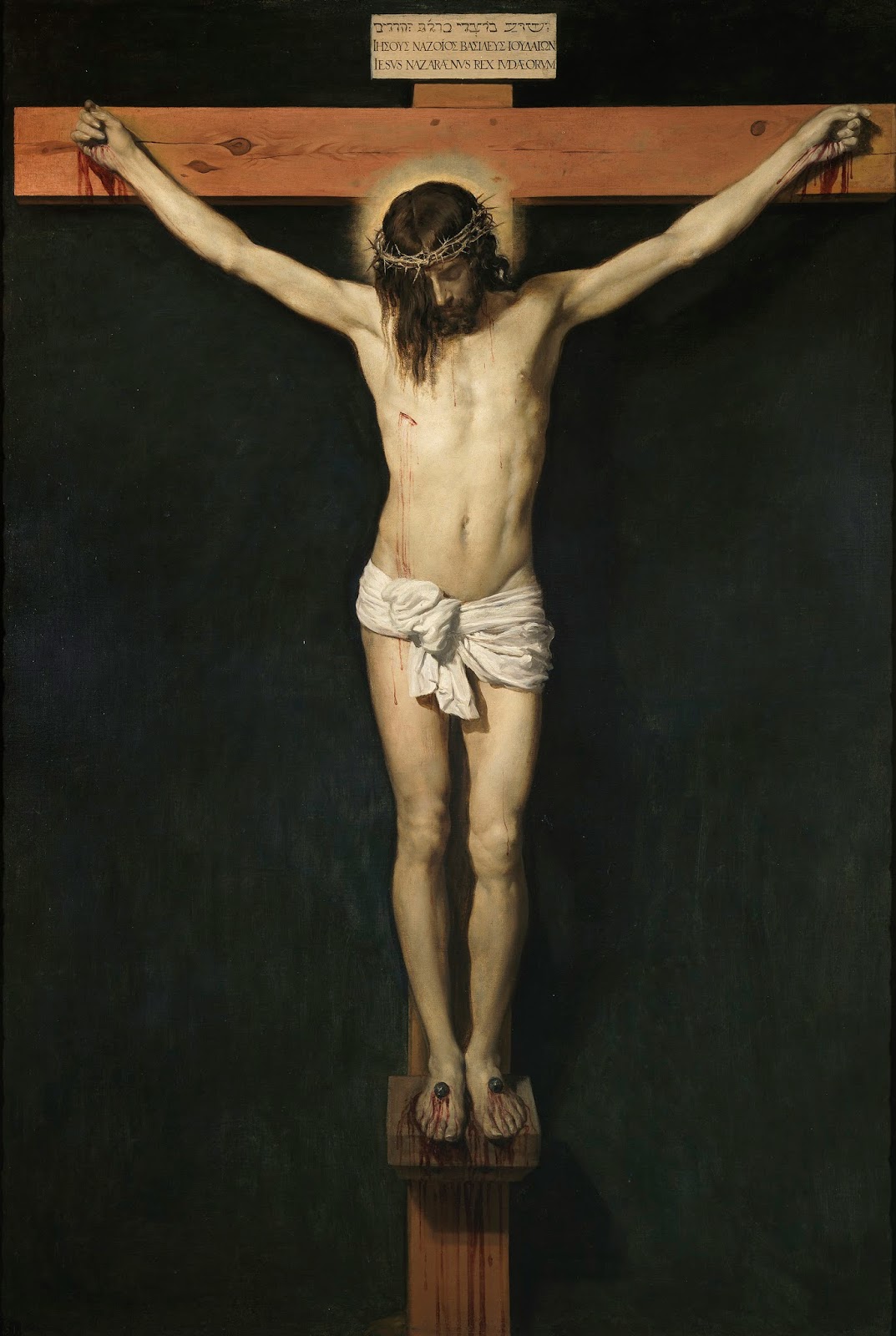 Christ Crucified by Diego Velázquez, 1632
Theology = Covenantal Baptist
Denomination = Baptist, Reformed
Theology Proper, Nature of God = Trinitarian
God's Will = Decretive
Preceptive Christology = Hypostatic Union
Pneumatology = Monergism
Soteriology = Sovereign Grace Alone
Lords Supper = Celebration of God's Grace
Lapsarian = Undecided, think that we can't really know God's mind on this
Hamartiology = Original Sin
Anthropology = Total, Radical Depravity
Ecclesiastic Authority = Sola Scriptura
Baptism = Credo-baptist
Cosmology = Biblical Creationist
Eschatology = Premillennial
Worship = Normative Principal
On the Will = Soft Determinist
Five Point Calvinist: TULIP - Total Depravity, Unconditional Election, Limited Atonement, Irresistible Grace, Perseverance of the Saints.
I affirm the 5 Solas: Sola Gratia, Sola Fide, Solus Christus, Sola Scriptura, Soli Deo Gloria.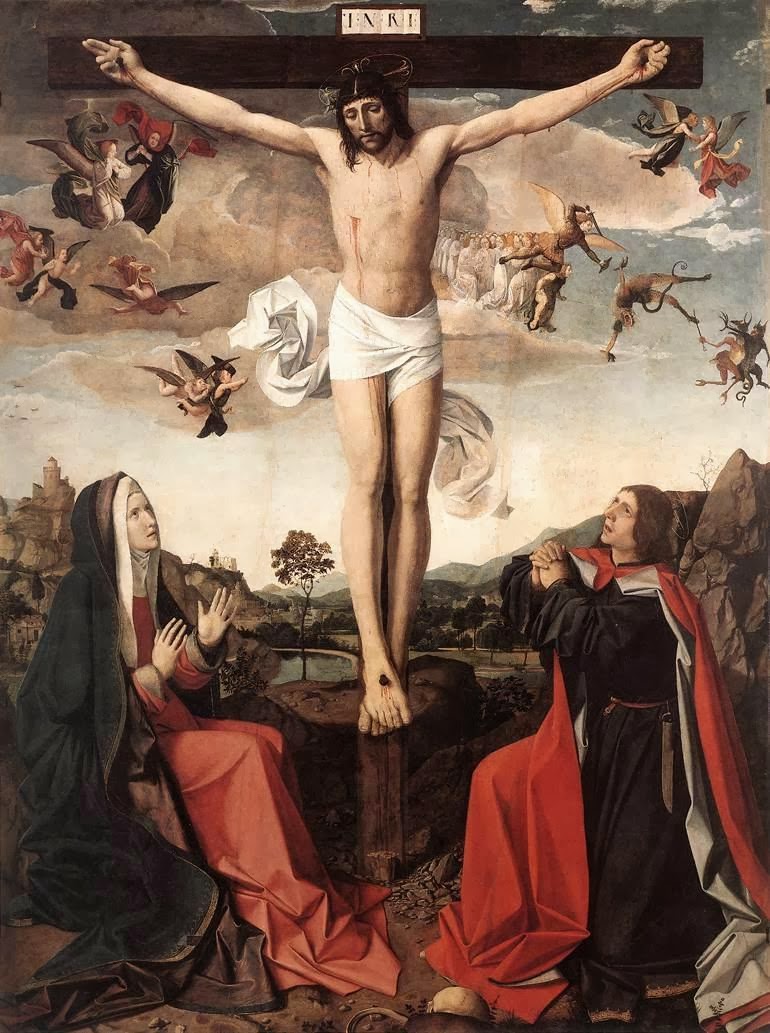 Calvary by Josse Lieferinxe, circa 1500-1505
I believe every word of the 66 books of Holy Scripture to be divinely inspired by the Holy Spirit and without error in the original manuscripts, infallible and authoritative in all matters of faith and practice, from Genesis 1:1 to Revelation 22:21. I believe that there is no other name under heaven by which sinners can be saved but that of the Lord Jesus Christ; and that Salvation is of the Lord.