Lectures on Calvinism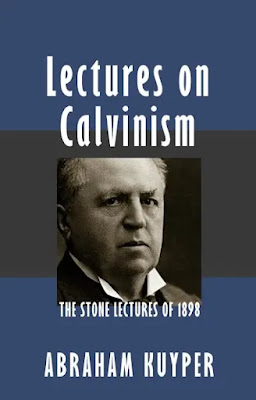 Here is an old book that is in the public domain (copyright expired), called
Lectures on Calvinism
by Abraham Kuyper. Kuyper was once Prime Minister of the Netherlands. He was Reformed, specifically Dutch Reformed, and was also a theologian and pastor.
The book covers what a Reformed, and hence biblical, outlook should be. This book began as an 1898 "Stone Lectures series" which Kuyper gave at Princeton University.
Famous Reformed apologist Cornelius Van Til (who used presuppositional apologetics) was influenced by Kuyper and others who were Dutch Reformed.

For download purposes here is the free E-book in EPUB, MOBI and PDF file formats for your viewing pleasure.
Also you can download an audiobook for free.